Pierpont's research on wind turbine infrasound vindicated…Sep 14, 2012Infrasound from Wind Turbines Is Indisputable, and Moreover It Makes People IllI am a professional consultant engineer, and my company is based in the United Kingdom," begins Dr. Malcolm A. Swinbanks in his testimony to the Michigan Public Service Commission, "but fourteen years ago I was asked to come to the US to lead an advanced research project for the Office of Naval Research. My American wife & I now live in Port Hope, Michigan. During the course of my career, I became a consultant to many different companies and research organizations on a wide variety of problems related to unsteady dynamics, noise, vibration, shock and acoustics."I have worked personally with both Professor J.E. Ffowcs-Williams, and Dr. H.G. Leventhall, two of the foremost UK acousticians. Twenty to 30 years ago, I worked directly in collaboration with both on several low-frequency noise installations, thus gaining first-hand experience of the problems associated with low-frequency noise and infrasound. My actual time-on-site addressing low-frequency noise probably well exceeds either"—Malcolm A. Swinbanks, PhD. (Click here for Dr. Swinbanks's full report to the Michigan PSC. It is very revealing of the true nature of wind turbine infrasound.). Malcolm Swinbanks, PhD (9/11/12)In his 2006 Canadian paper relating to infrasound and wind turbines, Leventhall criticised Dr Nina Pierpont for having referred to the impulsive noise from wind-turbines as "infrasound," arguing that the relevant paper that she had quoted by G.P. van den Berg did not relate to infrasound at all, but only to dBA levels.
In 2003 & 2004, G.P. van den Berg actually published two separate papers, both relating to the specific windfarm in Holland that he (van den Berg) had assessed. The first paper did indeed only relate to dBA levels, but the second paper referred explicitly to low-frequency and infrasound, and described how the turbine blade passing in front of the tower could generate extremely low frequency impulses. Van den Berg did not consider that this infrasound was audible, but there is no doubt that he fully acknowledged its presence.
This second paper was presented at the conference on Low Frequency Noise in Maastricht in August/September 2004. Dr H.G. Leventhall was one of the conference organisers, and subsequently edited the proceedings.
Geoff Leventhall, PhD (Physics)
In 1989, NASA identified & reported that a windfarm in Hawaii, with modern-style upwind rotors, was generating impulsive infrasound & low frequency sound which they attributed to the effects of the rotor passing through wind-gradients and shadowing. They analysed the sound characteristics, and then simulated numerically how different wind-gradients could give rise to such effects.
I have myself analysed data from a windfarm in Michigan, which was generating unambiguous impulsive infrasound (emphasis added). It was possible to identify separate impulsive contributions from six different turbines at distances of 1500 feet to 1.2 miles.
The maximum power spectral levels for the discrete frequencies associated with the harmonics of the impulses was 64dB SPL (Sound Pressure Level). But the overall rms (root mean square) sound power level was 77dB SPL, and the peak of the time waveforms of the impulses was 88-90dB.
This indicates one of the major errors that has consistently been made in assessing infrasound from wind-turbines. Examining rms power spectrum peaks shows only 64dB, while comparing time domain impulsive peak levels shows 88-90dB. This represents ~25dB difference in the assessment of the infrasonic intensity.
I explicitly pointed out this feature at the Stratford Conference on Low-Frequency Noise in May 2012, and at the Internoise Conference in New York in August 2012.
I would comment that I first became aware of the physical effects of infrasound when working extensively on site with an industrial gas turbine in 1980. I identified specific aspects which were closely related to some symptoms of sea-sickness with which I was very familiar, being a keen offshore sailor.
Thus I did not doubt that infrasound under some circumstances can cause adverse effects, and the relationship to sea-sickness implied that there was probably some interaction with the balance mechanisms of the inner ear.
So the more recent work of Dr Nina Pierpont did not strike me as heresy—rather, it endorsed an opinion that I had formed from my own direct, first-hand experience in an entirely different context, almost 30 years earlier.
Malcolm Swinbanks, PhD.
References:
(1) Infrasound from Wind Turbines: Fact, Fiction or Deception. Geoff Leventhall. Canadian Acoustics Vol 34 No 2 (2006) p 29
(2) Effects of the wind profile at night on wind turbine sound. G.P. van den Berg. Journal of Sound and Vibration Vol 277 (2004) p 955
(3) Do wind turbines produce significant low frequency sound levels? G.P. van den Berg. 11th International Meeting on Low Frequency Noise and Its Control, Maastricht, 30 August–1 September 2004
(4) Noise Radiation Characteristics of the Westinghouse WWG-0600 (600kW) Wind Turbine Generator. K.P. Shepherd, H.H. Hubbard, NASA TM101576 July 1989
For more information on this, and other stories from victims of the windscam, check out Victims of Industrial Wind, a facebook page, with Steve and Luann Therrien, among others.
Posted in

 Charter of Rights and Freedoms, Corruption, ERT Appeal, fighting big wind., Government corruption,Government Misrepresentation, How to Fight Big Wind…, legal challenges, Liberal lies and corruption, Windweasels
Tagged

 Charter Challenge, Enercon, ERT appeal, Faux Green, fighting turbines, wind power fraud, wind turbine victims, wind weasels
2 Comments
Edit
http://www.gegenwind-vogelsberg.de/informationen/unfall/?fb_ref=above-post&fb_source=message
Don't miss this video of wind turbines, self-destructing.  It is a sight, that warms the heart!  Every turbine, that is gone, is less people that will suffer.  It is a shame that the wind weasels refuse to acknowledge the harm that they are doing, but it is a fact.  Until they stop harming people, there will be no end to the public outcry!!!  The wind weasels are going to be the reason that their entire industry, self-destructs!
http://quixoteslaststand.com/2013/12/26/global-warming-hysteria-reaches-new-heights-well-all-be-dead-by-2050/  Oh ya, the worlds is coming to an end…..again.  This poor old earth of ours, had died a million deaths.  But this time, they really mean it?  Ya….right.  Carry on,  and don't give up your day job.
http://stopthesethings.com/2013/12/25/merry-christmas-to-you-happy-birthday-to-stt/
The Australian Wind Warrior Website, "Stop These Things", is celebrating it's first Birthday!  If you do not follow these guys, you are missing some great stories, and excellent information about the wind scam!!!  Happy Birthday Stop These Things!
We are all with you, SST!  Keep up the "great work", and before long, we can all go back to our regular, turbine-free lives!!!
Posted in

 Australia, Australian Wind, fighting big wind., Government Misrepresentation, How to Fight Big Wind…,Windweasels
Tagged

 Aussies, Australia, australian energy, australian wind power, corruption, Faux Green, fighting turbines, Stopthesethings, wind power fraud, Wind Warriors, wind weasels
Leave a comment
Edit
http://thedonjonesarticles.wordpress.com/2013/12/21/ontarios-electricity-greenhouse-gases-up-cost-up-security-down-2013-december/  Many, many professionals, from various related fields, have come forward to denounce the rush to wind energy, but the government ignores the information, because they have ulterior motives.  Many of them have invested in this scam, personally, and have cronies, that invested as well.  We must stop the scam, before they completely destroy our economy, and our way of life.
Christmas 2013 letter from a former Haldimand Resident Family;                  Who left because of the invasion of Wind Turbines.   Reprinted with Permission.
(Names and address removed to protect the privacy of the children)
 WE WISH YOU A MERRY CHRISTMAS

As most of you know and some may not we made a very difficult decision in our lives to move from our very beautiful home in the woods of Haldimand County.  This decision was very hard as we had never planned on leaving our wonderful oasis.  However with the invasion of Industrial Wind Turbines and the knowledge of what they really can do to you physically as well as emotionally we decided that that was not what we wanted to live near.  So we found a new home in the North near the Xxxxxx River.  We moved here in mid August and we absolutely LOVE IT.  One of the not so pleasant aspects of our move is that we really do miss our families and friends.  We had 10acres and now we have 162acres; lots of room to roam and explore.  We've done some exploring on our land, but still have lots to see.  Since moving up here we've seen moose and bear; not on our own land, but we have seen them.  We do miss the variety of birds as we don't see as many here as we did back in Haldimand.
The boys have adjusted well to the move and are really enjoying their new surroundings and school.  They've met new friends and love that they have even more land to play on.  Xxxxx is now 9 and Xxxxx 6-1/2. (pictures attached).  Xxxxx is our book-worm, loves to read and is very knowledgeable and Xxxxx keeps us on our toes, very busy and curious about everything.
I don't have a barn or pasture set up for my horse yet, but she is boarded right across the road, so it's very convenient to walk over and see her or ride.  We also brought a new puppy into our home in May, she's a white lab/husky cross and the boys are really fond of her.  So that makes 3 dogs, 1 cat and 1 horse.  Wow what animal could we get now !  We got the farm now lets see ahhhhh chickens, goats, cows, sheep…… hummmmm never know.
HOPE YOU ALL HAVE A VERY MERRY CHRISTMAS AND ALL THE BEST IN THE NEW YEAR
Lots of love from the XXXX Family,
Xxxxx, Xxxxxx, Xxxxx & Xxxxxx     xoxoxoxo     and pets too !
ENERCON E-82: Pulsed Noise
Enercon, Europe's largest wind turbine manufacturer, has a problem: The decision of the Bavarian Higher Regional Court in Munich about the wind turbine in Kienberg points out that in the  E 82 turbine emits pulsed noise. Therefore to any actually measured sound level three decibels would have to be added.
This supplement  seriously could question any wind turbine site close to dwellings. As previously reported, the 27th Civil Division of the Bavarian Higher Regional Court now affirmed the pulsed noise and granted a lawsuit by opponents of the wind turbine in Kienberg, Marktgemeinde Rennertshofen.
" To us this verdict is completely incomprehensible", says Felix Rehwald, spokesman for the largest European wind turbine manufacturer Enercon. The market leader, headquartered in Aurich, Lower Saxony, Germany, sells its wind turbines with the grade "no pulsed noise". Experts instructed by Enercon  have not confirmed pulsed noise so far said company spokesman Rehwald. Now the sentence of the Bavarian court bothers the Enercon-lawyers. They will consider further steps.
Here is the court ruling OLG Munchen 27 U 3421/11
And this is an important addition.
The Federal Court of Justice has rejected the ENERCON case. The Federal Court of Justice is the highest Court for such cases in Germany, so Enercon has no possibility to go further in this case. The 3 dB addition for pulsed noise for the E82 is official.
This 3db penalty means that these Niagara Region Wind Corp Enercon E-101 turbines, which are even larger than the Enercon E-82 model turbines,  would no longer be able to be squeezed into our populated rural communities.  The day of reckoning is here.  Yeehaaw!
Court rules: wind turbine is too loud by Claudia Stegman
And a more recent update on the Kienberg wind turbine in this articledated Septenber 12, 2013:  http://www.augsburger-allgemeine.de/neuburg/Initiative-gegen-Windkraft-gegruendet-id26975506.html
http://theconversation.com/should-malaysia-bear-the-burden-of-australian-radioactive-waste-9566
http://www.youtube.com/watch?feature=player_embedded&v=JL4fluj004o
Plenty of evidence here, that the greenscam is all about money…..NOT saving the planet!
2013 has been a gloomy year for global warming enthusiasts. The sea ice in the Antarctic set a record, according to NASA, extending over a greater area than at any time since 1979 when satellite measurements first began. In the Arctic the news is also glum. Five years ago, Al Gore predicted that by 2013 "the entire North polar ice cap will be gone." Didn't happen. Instead, a deflated Gore saw the Arctic ice cap increase by 50% over 2012. This year's Arctic ice likewise exceeded that of 2008, the year of his prediction. And that of 2009, 2010 and 2011.
Better luck next year alarmists.  Read the rest of Lawrence Solomon at Financial Post.
Related articles
http://thepointman.wordpress.com/2012/04/13/the-sun-is-setting-on-solar-power-the-moneys-gone-and-nobodys-asking-any-questions/
Billions of dollars have been wasted on this renewables scam…..once we end the insanity, we will have to begin the "clean up", and that will be a nightmare!
Posted in

 Children Affected, ERT Appeal, fighting big wind., Health, Health effects from wind turbines, How to Fight Big Wind…, Liberal lies and corruption, Noise, Ontario Wind, Property Rights, Protecting our children
Tagged

 mothers against wind turbines, tanning salons, wind turbines
Leave a comment
Edit
December 16, 2013 – Donegal News – Scotland
A mother of two teenage children who lives only 500 metres from a wind turbine at the Corkermore site where a rotor blade broke of in last week's storm, has for the first time spoken publicly about wind farms.
On reading the comments in the Donegal News last Friday from Cllr John Boyle that their was 'no danger' from the sheared blade, Ms Carol Duddy contacted this paper.
She got planning permission for her home six years ago in the Corkermore area when there was no mention of erecting wind turbines.
"Cllr Boyle said the turbines were no problem for the neighbours – he wasn't speaking for me and I live closest to one. I am not happy with the noise and the flicker effect and I am particularly concerned that a blade could brake off. What would have happened if it had hit someone or my house?
"We have seen a turbine collapse and if one of these did it would not be far from my back door," Ms Duddy said.
She contacted Donegal County Council after the blade broke off last week and was told it had nothing to do with them.
"I am very annoyed and they are looking to erect another four of these turbines – my house actually vibrates.
"Up until now I have said nothing as I just wanted to keep the peace but now I want to know who is answerable if something happens. I rang the windfarm operators and the Health and Safety Authority and no one has come back to me," Ms Duddy concluded.
Read Original Article Here: http://donegalnews.com/2013/12/my-house-actually-vibrates-from-wind-turbine/
The original story of the blade breaking: http://donegalnews.com/2013/12/wind-turbine-blade-breaks-off-near-killybegs/
Honourable Politicians, Re  Project  012-0613
I am a retired Special Education teacher with 32  years in the classrooms of your province. I thoroughly believe in the  group, Mothers Against Wind Turbines. Their mandate of "Protecting our  children from industrial wind power emissions is our first priority" should  be followed not only by this admirable group, but also by the politicians of our  province.
During my years in the classroom, the special needs  children experiencing ADHD, CAP, Autism, Asbergers…to name but a few  conditions….could best learn in an environment that was quiet, peaceful,  supportive and calm. Extraneous noises…a lawn mower, a car revving, a noise  from the hall would always set the learning environment into total disarray. Now  you are expecting these children to live and learn in the shadow of these  monolith turbines where low frequency sound, acoustical noise, mechanical  noise, infrasound, electromagnetic radiation, dirty electricity, transient  voltage, light flicker and vibration are at war with each other. The results  will be that our special needs children will suffer physically, emotionally, and  psychologically. The interference with their learning environment will result in  disastrous consequences…..all for the sake of big business, big electricity,  big egos that our province does not need. May I remind you that you are  harming the very children which you have identified, supported and programmed  for in the past at great cost to our province through the Ministry of  Education???
In West Lincoln the project 012-0613 has proposed  wind turbines close to educational facilities in our area. Four IWTs are less  than 2 kilometers from Gainsborough Elementary School in Bismarck. Two   IWTs are less than 2 kilometers from Smithville District Christian High School  and Covenant Christian Elementary School. Two IWTs are less than 2 kilometers  from the Robert Land Academy and Attercliffe Christian Reformed School. Other  schools are less than 3 kilometers from these IWTs. In total there are eighteen  IWTs within 3 kilometers of nine different schools.
Can you in all good conscience expose all the  students in nine educational facilities to these Industrial Wind  Turbines???
I am also very concerned with my findings which  count 43 non host receptors within 620 meters of a proposed IWT. The closest  home is recorded at 563 meters (Receptor 1002 , Turbine 38) . According to  Enercon statistics all these non host receptors will have noise levels exceeding  40dBA. Think of the children living in these homes……being exposed to sleep  disturbances, headaches, ringing in the ears, dizziness, vertigo, nausea, visual  blurring, rapid heart rate, irritability, problems with concentration and  memory, and panic episodes associated with sensations of internal pulsation or  quivering which arise while awake or asleep.
In reviewing the location of host properties, I see  that many of these receptors are not only less than the recommended 620 meter  distance but are in actual fact much closer to the planned Industrial Wind  Turbine than is deemed safe. For example host receptor #986 is 585 meters from T  38,  host #1191 is 542 meters from T 75, host  #1235 is 466  meters from T 75, host #1562 is 389 meters from T 36, host #1666 is 280 meters  from T 65, host #191 is 357 meters from T 88, host # 2590 is 312 meters from T  35, host #595 is 322 meters from T 94…… and there are many  more………
As I understand 3MW turbines have never been  installed at these distances and this fact has been acknowledged by the MOE. Is  the MOE condoning this project and if so, what is that decision based upon??? Is  the MOE aware that children may be at risk???
Who lives in these host properties??? Are there  seniors in residence??? Are there children in residence??? If there are innocent  children in these homes does it appear that the host is willing to pimp his  children for money from the wind company??? These children have no recourse.  They cannot protect themselves. Their parents have let them down….just like  the case of any other child in our system who is abused physically. Who rises to  remove the children from this abusive situation???
Now is the time for our provincial government  agencies to come to the aid of all our children in West Lincoln and  surrounding areas included in project 012-0613. Protect them. It is your  absolute responsibility to do so.
I look forward to your answers and  solutions…..
Thank you, Susan Smith.
http://quixoteslaststand.com/2013/12/15/fatcat-ecocrats-exposed-web-of-green-pushers-who-help-each-other-get-rich-from-your-power-bills/
This scam has nothing to do with our "environment".  It is all about green–the mean green, the almighty dollar.  They have found a way to rob us blind, with the aid of our provincial government, and we are not the only ones.  This is a world-wide scam, and if it is not shut down, immediately, our entire way of life, will be destroyed.
http://stopthesethings.com/2013/12/15/john-marshall-madigan-declares-war/
Now, in the next election, lets hope that the smart people in Ontario, have been paying attention, and vote out the useless Libs and their NDP enablers.
David Rose,  Mail Online U.K.  Dec.14, 2013
Four of nine-person Climate Change  Committee, official watchdog that dictates green energy policy, are, or were  until recently, being paid by firms that benefit from  committee decisions 
Other  industries would stand accused of damning conflicts of interest but when it  comes to global warming, anything goes…
The Mail on Sunday today reveals the  extraordinary web of political and financial interests creating dozens of  eco-millionaires from green levies on household energy bills.
A three-month investigation shows that some  of the most outspoken campaigners who demand that consumers pay the colossal  price of shifting to renewable energy are also getting rich from their  efforts.
Read more: http://www.dailymail.co.uk/news/article-2523726/Web-green-politicians-tycoons-power-brokers-help-benefit-billions-raised-bills.html#ixzz2nYmZxdEk Follow us:@MailOnline on Twitter | DailyMail on Facebook
Grimsby Lincoln News,  Dec. 12, 2013
Re. Grimsby council will not be 'unwilling host', Dec. 5:
It was with great dismay that I read about the recent Grimsby council meeting where it was voted that Grimsby would not be voting the same as neighbouring West Lincoln in their stand as "not a willing host" for industrial wind turbines. In fact, Grimsby would be at opposite ends of the industrial wind turbine spectrum by saying Grimsby is not unwilling — a confusing, double negative way of saying that Grimsby is a willing host for wind turbines.
I believe that the Grimsby council is being unrealistic about the fact that they will never have wind turbines in their area. That is a speculation that no one can assure. The area above Grimsby is a perfect area for wind turbines.
The farmers are no long growing grapes. The vineyards are pulled out. Taxes and upkeep are still high. The temptation of earning up to $50,000 per year per turbine is hard to resist. The wind velocity is favourable.
Already there are rumours that land owners around the Grassie area have been approached.
There may also be the opportunity to establish wind turbines off Grimsby in Lake Ontario. Who knows?
No municipality or town is safe from the invasion of wind turbines. Do not assume that your town of Grimsby is secure. Just ask the people in Haldimand, Chatham Kent, West Lincoln. Look on line at http://www.Ontario-Wind-Resistance.org. Check out the Mothers Against Wind Turbines site.
Of course if your council refuses to take the threat of wind turbines seriously then I am not sure what the local voters can do. We have heard how the majority of councillors feel but how do the people of Grimsby feel about this? As there have been no resident comments in the paper to date, it is assumed that Grimsby folks are fine with their council's decision.
However, in the meantime there is a reciprocal agreement here. If you cannot support our municipality, then as a resident of West Lincoln, I cannot support your town of Grimsby by shopping, enjoying sports events, food establishments or services in the future. It is a small note of opposition, but we have the right to make that stand considering the recent decisions of your council.
Susan Smith,
Here is another letter.
Grimsby will not be unwilling host article.
Smithville
http://stopthesethings.com/2013/12/14/nsw-pac-unfazed-by-ratchs-lies-treachery-deceit/
The handsome man in this picture, is Angus "The enforcer" Taylor.  He is the new Canberra politician, who is going to take on the wretched wind industry, and bring it to it's knees!  Oh, those lucky Aussies!!!  Where is our hero?
By Paul Forsyth  Port Colbourne Leader  Dec. 13 2013
NIAGARA – After years of work, the Region and Rankin Construction are poised to dissolve their partnership, set up with the goal of building giant wind turbines in Wainfleet to generate electricity.
Way back in late 2006, the Region approved the partnership to build five wind turbine towers soaring more than 30 storeys high, at a cost of $23 million.
Just a month before ago, Rankin chief executive officer Tom Rankin — a steadfast believer in the promise of wind power as a renewable energy — expressed his frustration over the years of studies, debate and changes at the Region he'd had to endure since he started pushing the idea about 12 years ago.
"I shouldn't be here trying to convince you to go in a project you're going to make money on," he said a regional committee. "You haven't been a good partner."
Thursday night, regional council approved the extension of the Wind Energy Niagara shareholder between the Region and Rankin Construction until next June 30, to allow time for steps to be towards dissolving Wind Energy Niagara as a corporation.
Regional chief administrative officer Harry Schlange said in a news release that the wind turbine partnership made sense when it was approved because it was a good fit with the Region's push for environmentally friendly technologies. But he said the landscape for investing in green energy has changed since 2006.
He noted Wind Energy Niagara has been unable to obtain an energy supply contract under the current Feed in Tariff (FIT) program with the Ontario Power Authority. In addition, changes to the FIT competitive process are in the pipeline, but how that will work for large FIT project has yet to be determined, Schlange said.
That, plus Wind Energy Niagara's dated leases, wind data and environmental studies have greatly hurt the partnership's chances of landing an electricity supply contract, he said.
The partners have not invested any money into the project since 2011. Rankin joined another, private sector venture — Wainfleet Wind Energy Inc., launched by the Loeffen family in 2009 to build large wind turbines in Wainfleet, in 2012.
That partnership got provincial approval to erect five wind turbines, but a neighbouring business appealed that, and two of the towers are on hold until a tribunal makes a ruling.
Rankin said in the news release that he is still a firm believer in the benefits of wind energy despite the looming dissolving of the partnership with the Region.
"It's the right decision and the right time to dissolve this partnership with the Region," said Rankin. "The current business model has made it difficult to move forward with (Wind Energy Niagara)."
The Region said it will be returned its original investment of $577,000, less minor administrative and legal expenses. But the Region's share of project development costs, applications, environmental assessments, wind resource studies and other expenses was about $420,000.  Story here.
We need your help. After sorting through the entrails of the NRWC proposal for the last eight months the Ministry of the Environment has decided that the documents have all been submitted. The West Lincoln municipal council and concerned citizens in the community have spent thousands of hours pouring over the same documents and have sent hundreds of letters to the MOE drawing attention to errors, omissions, inconsistent noise sound levels, etc. …. the list goes on. The NRWC proposal has been posted for a 60 day public review and comment period starting December 03, 2013.
As members of the community we now have an opportunity to submit questions or comments until February 01, 2014. Relevant comments received as part of the public participation process for this proposal will be considered by the Ministry of the Environment prior to sending the proposal for technical review. All comments on this proposal must include the EBR Registry Number: 012-0613 And must be directed to:
Sarah Raetsen, Senior Program Support Coordinator Ministry of the Environment Operations Division Environmental Approvals Branch 2 St. Clair Avenue West Floor 12A Toronto Ontario M4V 1L5 Phone: (416) 326-6089 Fax: (416) 314-8452 Toll Free Phone: (800) 461-6290
You can make comments on line by accessing the Environmental Review Board ERB site. Simply copy the following address into your browser and the on line comment section is in the lower right hand section. http://www.ebr.gov.on.ca/ERS-WEB-External/displaynoticecontent.do? noticeId=MTIxMTM5&statusId=MT gxMzM1&language=en You are encouraged to submit comments, questions and concerns frequently. Suggestions:
First I would like to register my extreme opposition to the NRW Industrial wind turbine project. We are all aware that Industrial Wind Turbines produce mechanical noise, acoustical noise, low frequency noise, infrasound, in addition to electro magnetic radiation, "dirty electricity" or transient voltage, light flicker, vibration as well as electricity. Any of which can create problems for the neighboring recipients. With all these additional "by products" of wind energy it is reasonable we would want an independent third party scientific investigation to determine if any health and safety issues exist for people in communities that are forced to host Industrial wind turbines. According to the 2013 Auditor General's Report p.316 "the report issued by Ontario's Chief Medical Officer of Health citing no linkage between wind turbine noise and adverse health effects was NOT OBJECTIVE!" Please consider the work of Carmen Krogh – Open Submission: Risk of Harm to Children and Industrial Wind Turbines – Health and Social-economic Impacts in Canada Submitted by Carmen Krogh, BScPharm May 15, 2013 Children living in homes exposed to the noise and other emissions of industrial wind turbines are reported to suffer adverse health effects and may be at risk of mental and / or physical adverse health effects similar to that of their parents. Vigilance and long term surveillance systems regarding risks and adverse effects related to children are lacking. Such programs are necessary to evaluate the risks to children who have been exposed to industrial wind turbines. This evaluation should take place before proceeding with additional approvals. Canada has committed to four general principles: "… non-discrimination, the best interests of the child, the right to life, survival and development, and respect for the views of the child". An inequity appears to violate the principle that all children are to be treated equally i.e. that of "non-discrimination". Rural children are at risk of harm when wind energy facilities are sited in close proximity to family homes and many parents do not consent to this risk. As the result of the anticipated proliferation in the future of industrial wind turbine facilities in Canada, it is expected more Canadians, including children in general, and those with special needs such as autism, epilepsy, migraine and those with respiratory disorders will be at risk of harm. Risk of learning/cognitive difficulties is a risk. Action by Health Canada would support its "Mission and Vision"" as the responsible authority to help "people of Canada maintain and improve their health" and its "Objectives" to "prevent and reduce risks to individual health and the overall environment". The Policy Interpretation Network on Children's Health and Environment comments on the use of the precautionary principle i.e. prevention: Policies that may protect children's health or may minimise irreversible health effects should be implemented, and policies or measures should be applied based on the precautionary principle, in accordance with the Declaration of the WHO Fourth Ministerial Conference on Environment and Health in Budapest in 2004. Regarding precaution, the World Health Organization states: "…where there is a reasonable possibility that public health will be damaged, action should be taken to protect public health without awaiting full scientific proof." There is an opportunity for Health Canada to invoke the precautionary principle. Until guidelines are established that protect human health and social-economic viability , no further development of wind energy facilities should occur and existing sites reporting health issues should be resolved to the satisfaction of the those reporting health impairment or risk factors.
2. The MOE's Renewable Energy Approval (REA) regulations, recommendations and requirements are inadequate for today's wind turbines and were hastily conceived but, even worse, they are not rigorously and rigidly applied. The 3 MW Enercon industrial wind turbines proposed by NRWC are the largest IWT's installed onshore in North America. These 60 story industrial installations require extensive "mitigation" strategies and this proposal should be rejected. These industrial wind turbines are too big, too many and too close to schools and rural homes where we live, work and play.
3. Where are your Health studies? Where is your procedural outline for how members of the community record impacts to their health caused by the Industrial wind turbines you propose to erect in West Lincoln? Where is the mitigation policy for health impacts?
4. How will the maximum 40 decibel noise pollution level be monitored? What is the mitigation procedure when the noise level is above 40 decibels? Who will have the authority to shut the Industrial wind turbines down when the noise pollution level is above the 40 decibels? Under what conditions will the municipality have the authority to shut the Industrial wind turbines down?
5. The installation of Industrial wind turbines is an Industrial use of agricultural land. What is the classification of the agricultural farm land being taken out of production for each specific Industrial wind turbine? How many acres of farm land will be removed from agricultural production for the installation of each turbine? How many acres of farm land will be removed from agricultural production for the service roads required for each turbine?
6. How many ground water wells are within 1 km of each turbine? 2 km? 5 km? Where is the mitigation plan if the ground water wells become contaminated or the flow decreases or ceases? How will you guarantee safe drinking water for the people and the animals in this agricultural community?
7. What is the depth of the footings required to erect a 600 foot Industrial wind turbine? Where is your study of the underground topography at each Industrial wind turbine site to the depth of the footings?
8. Members of the community are continually reassured that property values will not be affected by this initiative. Denmark compensates people if the property devaluation is more than 1%. Why has no compensation package been developed for rural people who experience loss of property value?
9. Where are your commitments to meet 100% decommissioning costs and restoration of our farmlands? What financial guarantee is provided for the decommissioning of these Industrial wind turbines or will the members of West Lincoln and ultimately the Province of Ontario be left responsible for financing the clean up? (Just like the PCB fiasco West Lincoln already experienced in the 1980's.)
10. Where are your Emergency Plans for fire in the nacelle? Who will pay for the equipment needed for such an emergency? What additional insurance will be provided to neighboring receptors whose person, property and livestock may be affected by fire, ice throw, blade throw, contamination from oil spills, electro-magnetic radiation, transient voltage, etc.
11. Bats are extremely important to agriculture and it is irresponsible of you to locate an Industrial wind turbine within two km of a bat colony. Bats are being killed by Barotrauma, as in the change of air pressure behind the turbine blades. According to NASA and a Danish Study this change of pressure requires 2000 meters to return to ambient conditions so your mitigation if more than 10 bats are killed per turbine per year is an insult and instead you will reduce or eliminate this colony. How will you compensate neighbouring farmers who will be using more chemicals to control insects that the bats would have eliminated?
The BATS ARE GREEN not your Industrial wind turbine that produces mechanical noise, acoustical noise, low frequency noise, infrasound, electro magnetic radiation, "dirty electricity" or transient voltage, light flicker, vibration as well as decreasing property values for everyone in the view shed! 12. more to follow.
Catherine Mitchell
PS As I sit here in my snowsuit, freezing in the dark, maybe coal will be a good gift this Christmas.
http://www.bbc.co.uk/news/uk-scotland-scotland-business-25364699
Well, isn't that interesting.  That is one solution that I never even considered.  Windweasels, as shark bait.  Sounds like karma to me.  Instead of wind sharks, quietly circling communities….we have real sharks, circling the land-sharks.   Now we know how to get rid of the unwanted wind-pushers, when they come into our communities…..Just tell them to scram, or we'll EAT them!!!  LOL!
http://stopthesethings.com/2013/12/13/german-offshore-fan-plan-almost-kaput/
If the wind weasels, and the leftie politicians had their way, this is how we'd all be living.  We're not going to let that happen!!!  Our kids deserve better!
Dear Minister Chiarelli,
I have taken your advice to heart and made sure my energy literacy meets with the latest knowledge and understand of my electricity bill by reading all of the latest instructions posted on all of your recommended websites as well as using all of your calculations according to your math.  Somehow my cup of Tim Horton's coffee seems to cost me more.  Could you please let me know where you get these special deals at Tim's?
Honestly I really do agree that we should focus on conservation.  I have done that to the point where I actually decided to leave my house and live outside of the Province where I can use the same amount of electricity, but at a much lower rate. That should really help conserve electricity in Ontario!  Unfortunately I did have to leave minimal electricity on so my pipes would not freeze over the winter.In spite of all this conservation, when I received my first bill, it was still a shocker.  Perhaps I need a little more instruction from you personally.
I am sending you some details so that you can do your math magic and make everything more comprehensible. First off, even though this SMART METER was installed on the pole near my house where the old meter used to be, my bill informed me right at the top:
"We read your meter XXXXX054 on November 22, 2013     053313.4500
We read your meter on October 24, 2013                      -052377.1380
The difference in meter readings                                   000936.3120
Metered usage in kilowatt-hours (936.3120×1)=936.3120 kWh "Wow!
That is some smart meter to compute all of that. Now from the meter reading the bill also tells me that since summer rates are effective until October 31, according to my meter reading I am receiving 7 days of the "summer rate" and the remainder is billed at the "winter rate".This smart meter also seems to know exactly how to split up the usage of 936.312 kWhours between ON-Peak, Mid-Peak and Off-Peak rates as well as the amount of kWhours used on summer rates and winter rates.
That is some SMART METER.  And, even though my bill says Hydro One read my meter, there was not even a person that had to come to the house physically to check on this.
I guess SMART METER knows best!
Now I won't bore you with the details of the breakdown.  Suffice it to way I really work on conservation when my off-peak is only half as much as my on-peak and Mid-peak is less than half of my on-peak.  I could of course persevere and use ALL my electricity during off-peak leaving much more available for all those factories that need it during the daytime on-peak hours, especially since all those turbines generate power at night when we can't possibly use all that power and have to beg others to please take it "cheap".   Of course then my pipes would freeze, especially in the winter when global warming still does not keep daytime temperatures above freezing.
So when I add up all the various prices charged for electricity and look at my total bill, I discover that the Delivery charges, the Regulatory charges and the debt retirement charge along with HST are 2-1/2 times as much as what I pay for electricity.  Incidentally the bill is not as SMART as my SMART METER.  I had to total this up on my calculator.
Now, isn't it nice, the Ontario government is taking 10% of my bill from some other tax payers (not me hopefully) that have been added to Ontario's treasury via revenue streams and giving me this as a credit on my bill!  That almost pays for that miserable HST!  Now for some reason when the last rate adjustments were made it left something stranded that I didn't have to pay for right away, so there is this little $11.39 amount left hanging there at the end of my bill.  This seems to be on every bill, but it does not tell me when it will stop or when I finally have to pay or get this adjustment???  Perhaps I have to go through all my bills and figure this one out. While I am informed that this is Real-Time Billing Payment Plan with $0.00 remaining, it still extends $11.39.   I don't think you could answer this just off the top of your head?My bill also has little * to make sure I understand that there is electricity lost somewhere along the wires.  It really does not tell me how much, but that this is accounted for in the delivery charge so I just have to trust you and Hydro One on this.  The charges I am told are fixed, but not ALL fixed and some are variable depending on how much electricity I use.
Do you perhaps know how the breakdown is calculated?  And then I am certainly relieved that a) the electricity costs billed to me are the part that is subject to competition, and b) that the regulatory charges help to maintain the reliability of the grid, include costs associated with funding the Ministry of Energy (which surely includes your salary and your pension) considering all the hard work you are doing in trying to make us energy literate, not to mention that although no one consulted me to see if I am in agreement, but
I certainly am contributing via my bill payments to infrastructure (I am assuming all the poles, wires, transformers, etc.) and not least of all the wonderful renewable energy programs which even though we can't use all that electricity that renewable energy provides we should be proud to make our contribution – even if we now have to pay extra for a lot of these to be shut down do not produce electricity.  That last part will no doubt help preserve a few bats and eagles from being sliced up.I certainly hope you can tell me how I could conserve better, or even if I used NO electricity, would I still have to pay to nevertheless maintain Ontario's infrastructure, power lost on the lines before it never got to my house, and certainly to keep all the blades spinning on those big towers that produce electricity that is not needed and have to be shut down, but so these companies don't lose any money and might leave Ontario or go bankrupt, we still have to keep paying them to not produce electricity.
I guess all those charges would still be on my bill – did I hear somewhere this was a global adjustment assumingly factored into the delivery charge?    It does not really mention that term on MY bill.If you have a problem answering my questions perhaps you could first refer to advice you may not have read yet.  You could link in to these and you might find them helpful since it states you are firmly in charge of our hydro bills:http://ep.probeinternational.org/2013/12/12/parker-gallant-minister-of-energy-bob-chiarelli-firmly-in-control-of-our-hydro-bills-2/or if all else fails, perhaps you will find some experts here:http://freewco.blogspot.ca/2013/12/energy-planning-in-ontario-who-do-we.htmlI am certain Parker Gallant has written quite a few letters and columns that surely would augment the recent suggestions made by Ontario's Auditor General.Then again, I was just reading the China's renewable energy seems to have problems with both solar and wind on life support.
http://opinion.financialpost.com/2013/12/09/why-chinas-renewables-industry-is-headed-for-collapse/Perhaps you feel that China needs help from Ontario and your long term energy plan has backed off nuclear and wants to include lots of wind and solar.
That certainly is generous and the some 130 wind turbines recently added within several of projects newly approved should help out with China's production /sale problems.  No doubt China will extend their gratitude and certainly your advice on how all the people of Ontario should better manager their power consumption are also grateful to you for your generous advice.If Ontario has a problem with revenue streams, certainly the World Bank will stand by to help and the IFM is known to also give good advice on how to better manage our consumption of everything.
Perhaps they would like to take part in the next Webinar.  They might help better than all those engineers that worry too much about engineering and science.  They perhaps can certainly help with financing all those new projects.
With best intentions, Your faithful contributor in Taxation
and without malice
Karen Breitbach
PS—Not for me, but all those people who save on electricity by not using their clothes dryers during the winter,  do you have a good advice on how best to handle frozen clothes?
WAINFLEET – 
Two days after a controversial decision by Wainfleet township council to use taxpayers' money to fund a private company's legal battle against wind turbines, the company behind the turbines has been ordered to halt construction on part of its development.
The order came from an environment review tribunal, which decided Thursday the renewable energy approval for two of Wainfleet Wind Energy's five industrial wind turbines should be put on hold until the appeal by Skydive Burnaby is heard.
On Oct. 7, the Ministry of the Environment gave Wainfleet Wind Energy an REA to move forward with the project. Two weeks later, however, lawyers for Skydive Burnaby owners Mikel and Tara Pitt appealled, saying that two turbines planned to be within 1.7 km of their facility would be detrimental to their business.
In her decision Thursday, tribunal executive chair Lynda Tanaka said the motion for a stay of the renewal energy approval for the two turbines was granted until the appeal is decided. The tribunal is scheduled for three weeks in January.
"I don't want to get ahead of myself, but I'll definitely take it as a win," said Tara Pitt. "It wasn't an easy road getting here, but I'm definitely happy."
Wainfleet Mayor April Jeffs, who has continually fought against having turbines built in the township, called it step in the right direction.
"Even if it is just for the two, it's such a positive step forward," she said. "It's a breath of fresh air to see the province recognize how this will affect a business in our community."
Tom Rankin, the president of Rankin Construction, which is a partner in Wainfleet Wind Energy, said the stay isn't much of a setback.
"At that site we have the road built, the concrete foundation is built and we had the crane up, but we weren't going to put up the tower until the new year anyway," he said. "We have the critical work done we wanted to do. So I'm not happy about the decision, but it's not the end of the world."
Jeffs, meanwhile, defended a decision Tuesday to have the township pay $40,000 of Skydive Burnaby's legal bills.
Though it wasn't originally on the council agenda, a procedural bylaw was waived to allow Tara Pitts to make a presentation to council requesting the money. She said the idea for the public support came from Lambton county council making a similar decision recently.
"It was time sensitive because our original understanding of what our legal fees would be and what they ended up being were two different things," Pitts said.
Jeffs, Ald. Betty Konc and Ald. Richard Dykstra voted in favour of granting the funding while Ald. Ted Hessels voted against the idea. Ald. David Wyatt wasn't at the meeting.
"I don't think it's our right to use taxpayer money," said Hessels. "It's not really Wainfleet's case anymore. It's a private thing."
He said he's concerned with how it might look that a decision was made Tuesday night without the public knowing it was being discussed.
"We haven't heard from the people on which way to go. You know there's opposition to it," he said.
"Personally I'm against what the turbine people are doing, but I wasn't going to use my constituents money to fight it."
Jeffs said she knows not everyone will agree with the decision.
"I'm sure we'll hear from people about it, but that's fair. I stand behind it. We had to decide and I think it's a good decision," she said. "It's tough because Wainfleet has a small budget and $40,000 is a lot here."
Approval halted on two Wainfleet turbines | Welland Tribune.
http://thebiggreenlie.wordpress.com/2013/12/09/another-u-s-state-outlaws-agenda-21-the-u-n-s-plan-for-world-domination-is-falling-apart/
The internet has been crucial, in educating people about the subterfuge that has been going on between the UN, Faux-green environmentalists, and many governments.  Agenda 21 would destroy life as we know it, and reduce everyone to government controlled sardines, living in government run apartment style housing.  This is not what our forefathers fought for.  We will not give up our democratic rights.
http://stopthesethings.com/2013/12/12/none-so-deaf-as-those-who-refuse-to-hear/
Wind weasels have known for a long time, that they were harming people, but they were hoping the truth wouldn't come out, till they had taken their money, and run!!!   The whole point, is to shove them in quick, before the public catches on, and sell the company, before you are held liable.  They had been getting away with this scam…..up till now!!!   But we all know, those days are gone!
Originally posted on Financial Post | Opinion:
Bankruptcies abound as China's central planners struggle to keep its green industry from rotting
China's aggressive push to "green" its economy and become the world leader in renewable energy is admired by many commentators in the West. Those admirers need to look again.
The country's solar panel industry, which went from zero to become the world's largest in five years, has crashed, with most producers now suffering from negative profit margins, soaring debt levels and idle factories.
Solar panel manufacturer Suntech, a national champion which became the world's largest thanks to lavish state subsidies, filed for bankruptcy in March after it defaulted on payment of $541-million of bonds. The government is scrambling to tidy up the mess by offering tax breaks to all solar companies that acquire or merge with their competitors. One state-owned company recently tabled a $150-million lifeline to Suntech as it works its way through bankruptcy proceedings.
View original 810 more words
About Shellie Correia
Hi Everyone!
If you are anything like me, the most important job you have, is raising, and protecting, your children.  It is the most important job we will ever have, and it is the main reason, that we work as hard at our "other" jobs, as we do.  I know first-hand, the devastation, and horror, that comes along with being "unable" to do the most important job, you will ever have.
When my daughter was 15 years old, after having pain in her hip for several weeks, I took her to get an x-ray, to find out the cause.  She was quickly diagnosed with having cancer.  Ewings Sarcoma, a particularly devastating form of childhood cancer.  Together, my daughter and I fought valiantly against the disease, and it's trials and tribulations.  It was a living nightmare, and it still pains me deeply, to think of the bad times.  After 14 months of fighting for her life, my daughter passed away, and my life was shattered.  I had been a single mom, and we had very close relationship.  I couldn't imagine how I was going to survive in this world, without her.
Within hours of my daughter's passing, my mother brought me home to her house.  On the way in, she introduced me to her next-door neighbour, who expressed sincere sympathy, and offered any assistance that he could.  There was no consoling me.  I was a wreck.
During the following year, I struggled to "find" myself, in my new life.  No longer being a "mom", was leaving a void that seemed impossible to fill.  I was able to sit and chat with people again, but there was no joy, about anything, anymore.  The one constant in my life, was my mom, and believe it or not, her neighbour, who would just come over after he got home from work, and sit and drink tea with us, and listen to me tearfully, "reminisce".  When I think back,  I wonder why he put himself through all that!   Eventually, after many, many, months, of talking, this wonderful man, asked me to go to an antique show with him.  He knew that I loved antiques.  I agreed, thinking of it as nothing more than a friendly gesture.  After going to a couple more "events" with Joe, he asked me if I would consider, being in a relationship with him.  I was shocked, but also charmed, by this sweet, kind, man.  I said yes.
The rest, as they say, is history!  That was over 15 years ago.  Joe and I are now married, and have a 12 year old son, who was God's most wonderful gift to us.  We cherish our son, who is once again, my only child.  We moved to the country, in order to give our son the best possible opportunity for a quiet, stable, home and environment, free from the noise, crime, and pollution in the city.  At a very young age, our son was diagnosed with ADHD and severe sensory processing issues.  The sound of ripping velchro, would send a pain shooting up the back of his head.  He was very sensitive to "background" noise, and very easily distracted by it.  It had become a huge problem in school, and they recommended that Joey get tested, to see what could be done.  Joey is under the care, of a wonderful specialist, who has been treating him for over 7 years now.  Dr. Calvert has been doing an excellent job, at keeping Joey stabilized, through meds. and various types of therapy and counselling.  Joey's school also has a "quiet room", where Joey can go, when the noise is too much for him, to be able to function properly.  As his mom, I feel it is my duty to advocate for my son, so when I found out that they were proposing to fill our community, with huge, 3MW, industrial wind turbines, I immediately started to research the subject, and was horrified to find out what was going on, behind the scenes.
I started my journey, by speaking with the council, in our municipality, only to find that the Liberal gov't had enacted the "green energy act", which had effectively destroyed the democratic process, as we knew it.  I was horrified.  I contacted the local "wind action group", and began to fight this travesty, in earnest.  There is nothing, that I will not do, in order to protect my son.  I found that I needed to narrow in the scope of my fight, to mainly concentrate on children's health, so I, along with a few other mom's in my community, started the "Mother's Against Wind Turbines" group.  I was able to speak with Joey's Dr. about the subject.  I had also provided his specialist, with many, many, studies and articles by professionals, about the noise and infrasound from wind turbines.  I wanted Joey's Dr., to be able to make an educated decision, about the effect the wind turbines, would have on my child.  Dr. Calvert wrote a letter on behalf of my son, which I have since used to make all of the politicians, and wind industry people aware, of the harm they will cause my son, if they surround our home, with these industrial wind turbines.
Until I have succeeded in getting protection, for the most vulnerable in our population, I will not stop this battle!  I have met personally with all of our local politicians, our Regional politicians, and all of our provincial leaders.  I want to make sure that I can prove, that they knew, what they were going to do to my son, before hand, so that in a court of law, they couldn't say, "I didn't know!"  I have done the same with the wind company "execs."  Even sent a "registered" letter, for added proof.  It was a good thing that I did, because they later tried to claim, "that they had lost it"…he he!  Nice try!  Never trust a windpusher!

I am happy to offer any kind of information, or assistance, to other moms and dads, who find themselves, in the unfortunate position, of having to protect your own family, from this travesty.  Whatever doesn't kill us…..had better run like hell!!!  LOL!  We now have members, and supporters, from all over Ontario, Canada, and many other countries, that are fighting the same battle against the corrupt wind industry, that we are.   Our numbers are growing daily, and our determination, will not waver!  Be part of the solution!
WE CAN DO THIS!   Our Children deserve protection!     Shellie
http://quixoteslaststand.com/2013/12/10/ontario-tilts-against-wind-turbines-as-costs-spiral/
The spiraling costs associated with this fiasco, has financially crippled our once-strong province.  Manufacturing companies are beating a path, to the "exit".  No one can afford to live comfortably, unless they have a very good income.  The middle class is being squeezed out.  Soon, there will be only rich, or poor.  What more will it take, to make people realize, that the Liberals, with the blessing of the NDP, will be the death of this province.  Like it or not, it is time for damage control, and the Conservatives are the only ones who will do it.
http://stopthesethings.com/2013/12/10/dr-alan-watts-pure-simple-its-fraud/comment-page-1/#comment-19878   Many intelligent, credible, professionals, have come forward, to expose the windscam, but the money-grubbing thieves, work hard to discredit any dissenters.
Dr. Alan Watts
http://ontario-wind-resistance.org/2013/12/09/united-way-affirms-it-will-gladly-accept-legal-winnings-from-nexterror-slapp-lawsuit/
I find it shocking, and offensive, that the United Way, will gladly reap the potential financial benefits, of the legal abuse, that Nextera intends to heap upon Esther Wrightman.  Everyone should write to the United Way, and let them know how you feel.  If you belong to twitter, facebook, or any of the social media sights, broadcast this nasty behaviour, far and wide!  Do NOT give one penny, to these people!
http://notalotofpeopleknowthat.wordpress.com/2013/12/06/global-warming-consensus-crumbling/
Anyone that is not aware, that the "great global warming scandal", is in it's death throes, is not paying attention!  There are very few people,  clinging desperately to the AGW notion, unless they stand to make millions, or even billions, on the backs of the ratepayers.     We need their useless "green energy solutions",  like we need a hole in the head.  The money that is being wasted on this farce, could be much better spent, on feasible solutions, for real problems!
http://quixoteslaststand.com/2013/12/09/low-frequency-sound-from-wind-turbines-affects-the-inner-ear/
It seems that no matter how many credible, professional, peer-reviewed studies, and documents they receive, the wind industry, and the government, refuse to acknowledge the truth.  They simply want to avoid responsibility, as in everything else, the wind pushers want a free pass.  They wind industry is not to be trusted, they are a faux-green, money machine, and they will bankrupt our province, if we do not stop them….NOW!
http://quixoteslaststand.com/2013/12/09/ontario-welcomes-energy-poverty-similar-to-germany-and-the-uk/#comment-11498  The Conservative Party, is the only one, that promises to scrap the Greed energy act, the FIT program, and cancel all projects, not hooked up to the grid.  (The rest, we would have to "look after" later! LOL!)  We can't afford to allow this scam to go on any longer.  It benefits no one, but the greedy wind weasels.
If you are tired of freezing your butt off, doing 2am laundry, and cooking all weekend, don't vote for the LIB/NDP's.  It is NOT green energy, it is GREED energy!
http://rogerhelmermep.wordpress.com/2013/12/09/hiding-the-decline/#comment-24107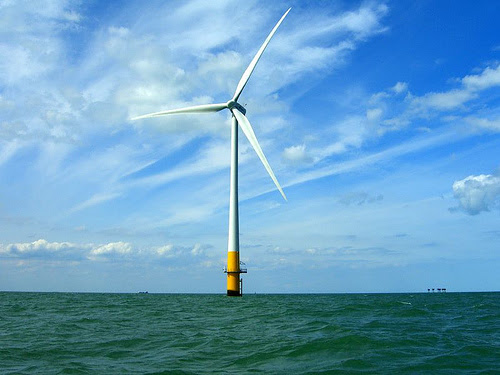 There is nothing about wind turbines, on or off-shore, that makes any sense at all.  They are simply not feasible, in any way, shape or form.  I don't care how many rich investors lose their shirts, as long as it is not dumped on the innocent ratepayers.  Screw the windweasel investors!  Shut this windscam down!!!
http://toryaardvark.com/2013/12/09/uk-guardian-finally-admits-the-truth-about-wind-farms/#more-23947
WINDSONG:   Good riddance, to the wind weasels!  We will not be sad, to see you go, your trail of devastation and misery, has gone on too long, and must come to an end!  This Windsong stays on my mind!
Dec 6, 2013 
Bishop Hill
Via Angela Kelly comes this message from acoustician Mike Stigwood, who sets out the state of play on excess AM noise from windfarms. It looks like surrender from the developers.
Recent research presented at three planning inquiries that were conducted in September, October and November (Starbold, Bryn Lleweln and Shipdham – decisions awaited)  have hopefully exposed the misconceived arguments made by the industry's acousticians, which have successfully avoided control
http://wattsupwiththat.com/2013/12/07/the-effects-of-environmentalist-and-climate-alarmist-crying-wolf-begin-to-appear/
http://autonomousmind.wordpress.com/2013/12/08/the-poor-value-wind-turbines-deliver-in-return-for-the-subsidy/#respond
http://stopthesethings.com/2013/12/07/i-wont-go-up-i-wont-grow-up/
The wind weasels hate reality, hate the truth, and hate to have their nasty scam exposed.  Grow up wind weasels,  we know the truth, and you cannot play your silly games any longer!  Take your useless toys, and scram!!!
alt:
As a fellow Canadian whom at one time held this man in very high regard, I am very embarrassed for our country. I bought books for my children written by him and brought them into our home. Now I see what he truly is and I mourn for the loss of the man he could have been. We occasionally watch the Nature of Things and we see through his propaganda and brainwashing like we are reading captions underneath the screen. What a sad, pathetic man. He could have been so much more but his arrogance and ego overwhelmed his love of science.
Originally posted on Watts Up With That?:
Guest essay by Dr. Tim Ball
The cover story of the November 25, 2013 Canadian weekly magazineMacleans pictures self-appointed Canadian environmentalist David Suzuki.
The caption reads,"Environmentalism Has Failed""David Suzuki loses faith in the cause of his lifetime."
Suzuki doesn't realize he's the cause of the failure as a major player in the group who exploited environmentalism and climate for a political agenda. Initially most listened and tried to accommodate, but gradually the lies, deceptions and propaganda were exposed. The age of eco-bullying is ending. Typically Suzuki blamed others for the damage to the environment and climate but now he blames them for not listening to him. He forgets that when you point a finger at someone three are pointing back at you.
View original 1,260 more words
December 6, 2013 – The Windsor Star
Based on what the Liberals have done to hydro bills over the past decade, there's good reason to worry about what they are now proposing as part of an "updated long-term energy plan."
In fact, the update comes after hydro costs have increased nearly 50 per cent under the Liberal government's watch. The reasons are myriad: The Green Energy Act — the centrepiece of the old long-term energy plan — has proven to be overly expensive and controversial. Each year about $1 billion is spent to pay for the stranded debt that was left over after the breakup and restructuring of Ontario Hydro. According to the auditor general, the province sells electricity exports for less than they're worth. Between 2005 and 2011 the loss was $1.8 billion.
And then there's the more than $1 billion the government needlessly spent to move two gas plants for no other reason that to save Liberal seats in the last election.
At best, the Liberals' energy policy is a mess. It has failed to deliver affordable hydro rates that are fair to families and an incentive for businesses investment.
Thanks to the new long-term energy plan, it's only going to get worse. Ontarians can count on their electricity rates going up 33 per cent over the next three years. And within five years, the average monthly bill of $125 will rise to $178 — a 42 per cent increase.
However, this is all good news, according to Energy Minister Bob Chiarelli. That's because after the initial hikes, Ontarians will actually be paying $100 a year less than they would have under the old long-term strategy. That's because the government decided to scrap plans to build two new nuclear reactors, renegotiated the Green Energy deal with Samsung and cut payments to small solar producers and wind farms.
"We are saving ratepayers money," is how the energy minister characterized the coming hit to electricity bills. Just forget about the inflationary increases that are coming.
As far as Chiarelli is concerned the high rates are "just a fact of life."
Another fact of life is that the Liberals have mishandled the energy file and they have no intention of addressing high rates, or even stabilizing them.
But since there's an election coming up, possibly this spring, the Liberals are holding out hope to hard-pressed energy users that they'll be offering some help "to better control their consumption."
The government says the program will provide "on-bill financing for energy efficiency retrofits" starting in 2015, which would provide loans for home renovations that would be paid back through electricity bills.
"We haven't put the details together," admitted Chiarelli. "The cost of financing over time will be paid for by savings." And considering the rate hikes ahead, that could be a very long time.
For now, the Liberals' energy strategy seems to be focused on creating the impression that everything is under control as the province heads toward an election. But the bottom line is that Ontario's hydro rates are among the highest in North America, and there's no end in sight to the increases.
The coming election will provide Ontarians with the opportunity to send a simple message to all the parties — it's time for an affordable energy plan.
See original article here: http://blogs.windsorstar.com/2013/12/06/the-stars-view-new-plan-same-old-hydro-hikes/
http://ottawawindconcerns.com/2013/12/06/bob-chiarellis-2-cup-of-coffee/comment-page-1/#comment-1416   Considering the fact, that the Liberals seem to think that $2.00 for each and every one of us here in Ontario, is really no big deal, we can get them to cover the costs for us.  After all, it is no more than just buying us a cup off coffee, once a year.  Or, I have a better idea.  The Liberals cover the cost of cancelling the gas plants, because we are all well aware it was done to buy seats, and we will buy our own damned coffee.
http://stopthesethings.com/2013/12/06/illusions-not-visions/
Wind turbines are not going to do anything to improve the levels of CO2 in our atmosphere.  This brilliant article explains why!
By Jeff Jacoby |  Globe Columnist       Dec. 04,2013
Back in 2006, around the time Al Gore's global-warming documentary, "An Inconvenient Truth," was released, I started a file labeled "What Climate Consensus?" Gore was insisting that "the debate among the scientists is over," and only an ignoramus or a lackey for the fossil-fuel industry could doubt that human being
http://wattsupwiththat.com/2013/12/05/cnn-mocks-greenpeaces-save-santas-home-video/
Not only do the Greenpiss losers tell the kids that Santa will cancel Christmas, if they don't do what he says, he also tells them that he is suffering because of "Global warming".   What a pack of lies!!!  Santa has been replaced by the "Big bad wolf!"  Children are being used as a tool, to try to influence the parents.  Parents need to be vigilant, about telling their children the truth, and giving them the facts!
http://lsarc.wordpress.com/2013/12/04/about-energy-literacy-error-404-not-found/#comment-141
The nerve of the Liberal government, trying to educate us.  We are the ones who are aware of the truth.  It is the Liberals who refuse to acknowledge that their social experiment has gone horribly wrong.   They are destroying our economy, and not doing a damned thing, for our environment.  Quite the opposite, they are allowing the greedy wind industry to destroy our rural areas, and torture the nearby residents.  Denial, doesn't make it, "not so".  The cigarette industry played the same game for many years, and the government is still raking in money from that fiasco, even though they pretend to be against it.  Hypocrites, liars and thieves.
Dear Ms Horwath
     You have invited Ontario citizens to comment on how the Provincial Liberal Energy Policy is affecting us as consumers.  The Liberal policies, or lack thereof, are driving this province off the road and "into the ditch".  While rural Ontario residents are chaffing under the inhumane policies of this Liberal government, the New Democratic Party continues to "prop up" this government in hopes of being tossed a few "bones" in the form of minor adoptions of some of the NDP platform in return for support of this "major minority"… to use the words of the former premier of this province.
     The suffering, we fear, is only beginning!  My wife and I are senior citizens living on a fixed income.  We have cut back our budget to a "bare-bones" level and fear that some of the necessities of life such as heat in the winter and food in our stomachs will be the next sacrifices to be made.  I'm sure you would be shocked if you knew the small amount of money we're forced to live on for the rest of our days!  All of this while some foreign multi-national energy companies are getting wealthy off those same sacrifices by Ontario's own people.  We will be paying ridiculous rates for our electricity while we subsidize the cost of power to other jurisdictions which are now using those savings against us by taking our jobs and our standard of living.  My wife and I are experiencing  increased medical costs due, in part, to the impact of increasing age but also due to medical issues that have arisen as industrial wind "farms" continue to be constructed in our "back yard"!  For example, neither of us experienced tinnitus or vertigo, or increased difficulties with "impulse control" until Nextera, Capital Power, Samsung, and Niagara Region Wind Company showed up in Haldimand/Norfolk.  My wife has been faced with long waits for appointments with a neurologist who, by the way, is a two hour drive away from our home!  And where do we go for help??  We're instructed to report adverse health effects to the "wind companies" themselves or to our own Ministry of Environment…. the same entities that support the GEA and fight any appeals of government approved installations at the "kangaroo courts" otherwise known as Environmental Review Tribunals! which, by the way, use our tax dollars to oppose any issues raised by the Appellants!
     The Provincial Progressive Conservatives have promised a "moratorium" on future wind "farm" construction while there is no suggestion of any help for those of us who are already subjected to these installations.  To stop future construction while, at the same time, "grand-fathering" existing installations is criminal.  If it's wrong to construct any more industrial wind turbines, it's equally as wrong to make certain members of the rural population live the remainder of their lives subjected to existing installations.  If the Liberals can "scrap" gas plants in Oakville and Mississauga in order to save a few Liberal seats in the legislature, what would be wrong with scrapping a "Green" Energy Act that is destroying the lives, sanity, & health of many rural Ontario citizens as well as raping the wallets of all Ontarians?
     I ask you, "When will someone, at Queen's Park, stand up for the citizens of rural Ontario who are being subjected to the industrialization of their homes and farms?  When will someone decide that "enough is enough" and that a province, that now has a surplus of electricity and sky-rocketing electricity bills, doesn't need a government that continues to mismanage and manipulate it's citizens into energy poverty any longer?  We cannot afford the luxury of taking care of the USA, or South Korea or any other country at the expense of our own people.  Andrea!!!  Show us that you care!  Show us that you're "fed up" too!  Show us that you are now prepared to "crawl out of" the Liberal "bed" it looks like you've "crawled into"!!  An acknowledgement of at least having received this e-mail would be appreciated!
John Foreman
Haldimand County
Written by Donna Lueke –   Beacon News, Dec. 3 2013
Two environmental issues are at a crossroads here on the shores of Lake Erie. Two of our most prominent natural resources seem to be on a collision course.
Birds and birders flock to the shores of Lake Erie. There is more of a concentration of bald eagle nests here than anywhere in the United States except Alaska. The Atlantic and Mississippi Flyways converge near here. Each spring this area is the home of the largest birding event in the country, The Biggest Week in American Birding, which last year helped attract more than 70,000 birders from all over the world. Economic impact studies conducted by Black Swamp Bird Observatory (BSBO) and Bowling Green State University show that visiting birders spend more than 30 million dollars in the local area each spring. The internationally renowned Kaufman Birding Guides and the Black Swamp Bird Observatory (BSBO) have made Ottawa County their home.
Energy costs are high in Ottawa County. Here where the water meets the shore, the winds are frequent and strong. Wind turbines are being constructed at schools and private industries all over the area. As a green, clean, renewable alternative to the fossil-fuel-fired plants, wind power is becoming a popular choice. Yet, even with government subsidies, wind power is still an expensive alternative form of energy. The other significant negative with wind power is that birds, especially songbirds, eagles and other raptors, can be killed by wind turbines.
Go and Vote on the Poll!!!
By James Delingpole – The Telegraph – Dec. 3,2013
How good it was seeing wind industry skullduggery exposed on the front page of today's Telegraph. But there's plenty more where that came from, I can assure you. The way the noise regulations governing the wind industry have been rigged by vested interests is one of the great public health scandals of our time. Now seems an excellent moment to run, as a guest post, this entry from the Spectator's Matt Ridley Prize by Richard Cox, David Unwin and Trevor Sherman. It didn't win but it was, in my view at any rate, a top contender.
http://quixoteslaststand.com/2013/12/03/haldimand-residents-letter-to-horwath-tabuns-hudak-thompson-and-chiarelli/
The people of this, once, "proud and strong" province, have got to open their eyes, and realize the devastation that is being caused by the Liberals, and condoned, by the NDP.   We need an election as soon as possible, and we need a Conservative majority, to do damage control.  The Greed Energy Act, is going to destroy our economy, if we don't repeal it NOW!  We cannot take no, for an answer!
From a windshield, through a scream…
…………. Wind farms look decidedly abnormal to me, especially at night. Sometime between the last two deer seasons, a wind farm went in south of my family's old north Texas ranch house that I use for a hunting camp. Last winter, in the middle of a night, I drove in for a hunt and was astounded to see red lights flashing in unison all along the southern horizon. I didn't know what I was looking at until daylight, when I could see the turbines. I was angry at those red lights; they weren't supposed to be there, messing with my memory, flashing through my night. The creak of the sucker rod on an early oil well might have upset my grandfather in a similar way, but probably not. That creak meant money, just as the all night red flashes mean money to the ranchers south of my camp who might get to leave their land to their children, thanks to the wind leases. I shouldn't complain, but I sometimes do.
http://windfarmaction.wordpress.com/2013/11/30/moray-wind-farms-threat-to-lossie-recognised-at-last/#comment-10125
I find it difficult to believe that anyone in their right mind, would think that building wind turbines, close to an Air Force base, is a good idea.  Even if the turbines were an efficient, affordable, method of generating electricity, (which they are not), you would put them in locations where they would do no harm.  The wind weasels have the audacity to think, that they can shove their useless machines where ever they please.  Time to crack down, and get rid of them.